You are here
Naomie in a talk with DJANEMAG about her latest track JANGALA!
We guess it's no need to introduce this DJ. Naomie is well known DJane in France, Europe and Asia. During last years she became DJANEMAG friend and a part of DJANEMAG TOUR. 
DJANEMAG: Hello Naomie, we've already missed you and your music releases! We know that you have a new track and would like to know about it more!
 
Naomie: Hi :) During my summer tour, I worked on a new track. It's such a long time I didn't work on new production so I'm very happy to share with you my new one!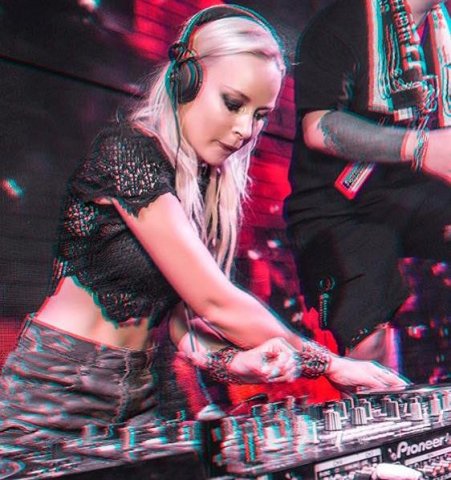 DJANEMAG: The track is called JANGALA tell me about the title, what does it mean? By the way, sounds very unusual)
Naomie: Jangala is "jungle" in Indie. I choose this name because at first the track sounds like universe of jungle, with percussion, tribal soul, you feel strange atmosphere! I 've always like the tribal sound so It was evident for me to work on a kind of track like this. I'd like for future to work on different kind of music,not only electro, the main style of music I play.
 
DJANEMAG: We would like to emphasise the cover of the track. To our mind, it is also very important thing! Of course music is first, but do you think the cover should also attract attention and arouse interest? or it is not very important how it looks?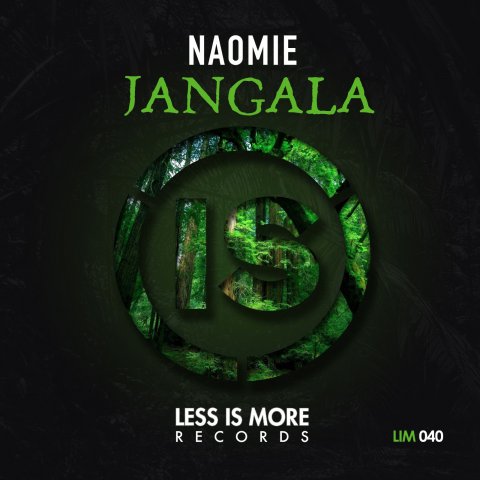 Naomie: Yes I think the cover has to reflect the soul of the track. Some Djs write only the name of the track and their names, but I found this sad to not transcribe the idea of the track in one pic. For Jangala, I used the color of the jungle, the green!
 
DJANEMAG: JANGALA gains popularity on Beatport and other charts! What is the secret of success? Why does one track become a hit, and the other remains unnoticed?
Naomie: I'm so proud this track and the popularity of itself, I was #14 on the TOP100 big room of beatport. The popularity of a track is based of the communication, it's a huge work to promote a track, share it on every social networks, send it to every DJs of clubs, famous DJs to be supported. Jangaga gained a big popularity in China, chinese clubbers like a lot this kind of tracks . When it was released I was on my China Tour and I liked to play it in clubs, the crowd was so reactive! We have to follow the wave too of the musical style of nowadays. You have pioneers but I think unfortunately they are few.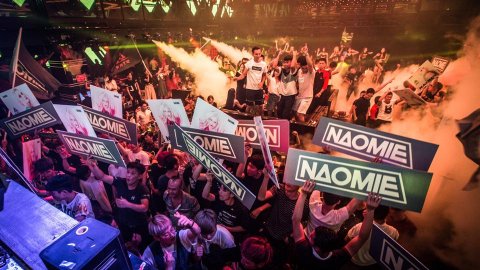 DJANEMAG:  What do you think people do and what feel while listening to your new track?
Naomie:  When I play and listened JANGALA, I feel a lot of energy, strong. It's a special time when you can empty your mind, not think about anything and let your body dance! I hope people the same feelings that me!
 
DJANEMAG: What do you need for inspiration?
Naomie: I used stories of my life for inspiration. I think the musical style you create depends of your state of mind. When you feel sad, upset, strong, nostalgic, love ... every feelings inspire you to create tracks.
 
DJANEMAG:  What are the characteristics of the truly immortal tracks?
Naomie: When the public is touched by a track everywhere in the world, that made it immortal . Lyrics or not, you can share energy, ideology, passion or love with so many style of music : rock, trance, electro ...
DJANEMAG: Share with our readers some exclusive news! What can we expect from Naomie K?
Naomie: The K is gone but Naomie stay ( laugh) so I have a new logo, new pics and new communication. I worked a lot this year to develop my career and I'm so proud of the beginning of this work this summer: Ministry of Sound party, played in Ibiza, played in China in the best clubs and my new track Jangala. The follower one will be out beginning of November, the musical style will be very different too, the aim is to share with people what i like and touch more musical lovers! The new Naomie will change and share more own production, more moment of life and secrets of the job! I won't only share my life of DJ but what I'm doing everyday, how I work, my hobbies ... Go in the world of Naomie!
Listen to JANGALA, like, share with your besties, write what you think in comments!
Don't forget to support Naomie at top100djanes.com!
Think she must have a high possition this year?
VOTE NOW! 3 days left! The end of the Poll is the 5th, November!