You are here
Women's VISIBILITY in Expo Electro at Philharmonie de Paris
When: April 9 - August 11, 2019
Where: Paris, France
Antye Greie aka AGF has curated the VISIBILITY exhibit at the legendary Expo Electro hosted at Philharmonie de Paris that is running until August 11, 2019.
The Expo Electro exhibition that was inaugurated on April 9 is a sensory experiential journey celebrating the electronic music adventure from its gritty beginnings in Chicago and Detroit to the futuristic exploits of today.
Boasting the participation of electronic music luminaries from Kraftwerk to Daft Punk, VISIBILITY is a contemplation of the populous presence of women who have and continue to contribute towards the phenomenon that is electronic music.
The VISIBILITY exhibit is an image-based collection of women, non-binary and trans artists in music production & performing arts shown in their working environment in relation to electronic music and technology. The exhibit traces its foundation to a Tumblr blog which was inspired by Björk's Pitchfork article in January 2015 where she notes the lack of photographic documentation of women at work.
Antye Greie who is a digital songwriter, producer, performer, digital media artist, curator, educator and founder of the blog, credits the collective members of the 'female:pressure' network with the creation of the blog and the birth of the VISIBILITY exhibit at the Philharmonie de Paris.
Female: pressure is an international network of women, trans and non-binary artists in the fields of electronic music and digital arts with over 2200 artists from 75 countries founded in 1998 by Electric Indigo.
"The blog was founded in 2015 and then closed for a few years. Re-opening the blog for Expo Electro shifted the focus from visibility to work. The VISIBILITY exhibit is a political effort. I hope that a lot of men experience it and change their limited imagination," says VISIBILITY's curator Antye Greie.
The main focus of the exhibit is on technology, activism and ultimately visibility for all women as media technicians, music producers, sound engineers, DJs, radio workers, sound and media artists.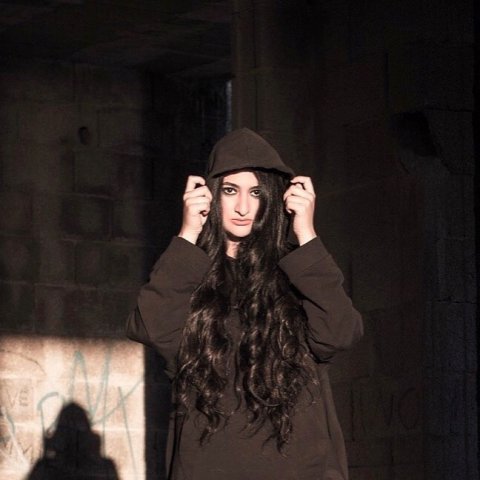 Music producer, DJ and live controllerist, ANAKHEMIA, who is based in Saudi Arabia and has been curated as part of the VISIBILITY exhibit at Expo Electro among other artists states that: "There is a need in this world at this moment in time to lose the narrow prism of sight through which we have been judging humans and their potential, whether in music or anywhere else. VISIBILITY is not about women shouting for a seat at the table. It's about humans in electronic music saying - we're artists, we're here, and we're making ourselves visible."
Curator Antye Greie further implores: "It (the blog) does hold the danger of 'ghettoization' and this is not what we desire. We aspire that the diversity and strength of this representation will be a tool for curators, promoters, label owners, cultural producers and everyone to widen their perspective. My question is: don't you want to listen to us?"
For more information on the curator Antye Greie, visit: www.antyegreie.com
For more information on artist ANAKHEMIA, visit: www.anakhemia.com
For any further requests, you may contact: Hamid SI Amer hisamer@cite-musique.fr